We will spend time connecting with God through
worship.
Someone will come up to pray and say, "hi."
A pastor will share an encouraging message,
helping us experience Jesus through the truths
we find in scripture.
We'll pause after the message for a time of
reflection and response through music and
prayer before someone comes to close the
service.
After about 70 minutes, our service has
concluded. As you leave, be sure to say hello to
someone. Don't forget to drop your completed
connect card and giving envelope in the snazzy
drop boxes.
BONNEY LAKE HIGH SCHOOL - PERFORMING ARTS CENTER
10920 199th Ave Ct E Bonney Lake, WA 98391
Select the date that works for your visit from the list below.
Select the option "Add to calendar" and then hit save.
No need getting all dressed up, just put on your jersey or something comfortable. See you Sunday.
When you enter you can check the kids in so they are ready when invited to make their way to the kid's service. Families will be together in the auditorium for worship. After that, those with Nursery through Elementary age kids can dismiss them to their designated spaces for age-appropriate fun and Bible teaching.

If your kids make noise during the worship service, that is ok (kids do that, the pressure is off), we're just so excited that your family will be joining us at Open Life.
If it is your first time make sure you pre-check in. You can add your information and kids info before you show up so you don't have to stand in a line to do it when you get to church. When you get to church you can input your name and all your info will be ready to go. Kids tags will print and you are set without taking a few minutes longer.
Follow us on social media.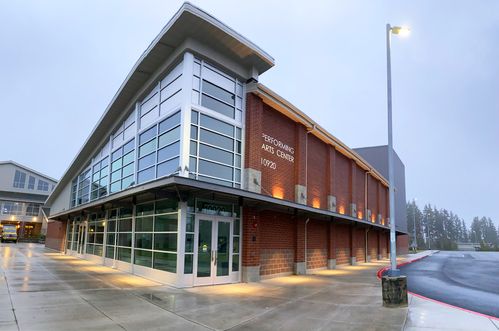 It's simple…
Look for the green signs with white arrows and the Open Life logo and you will find your way from either of the school entrances just fine.

Follow the friendly people from there.